⏳ Timeless Digital Marketing 📘
Consistent Principles for Consistent Results!
Learn how digital marketing works in the real world with this practical guide that covers Digital Strategy, Channel Optimization, Real Growth Hacking, Budgeting, and Tips & Tricks with a clear Action Plan to follow!
---
Enter Your Email To Get the First Chapter For Free Right Now!
---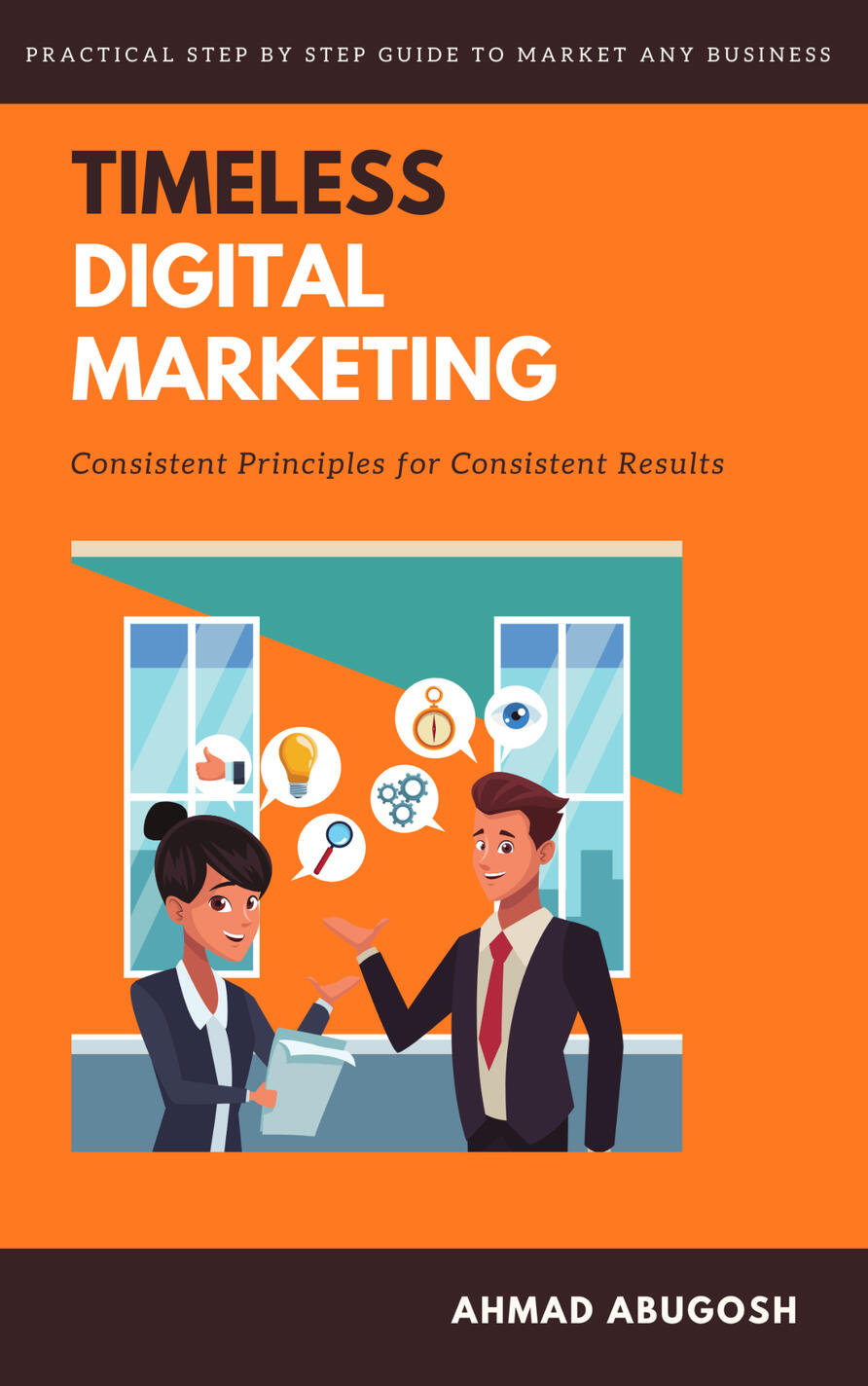 ---
🤔 Why This Book? 📙
Do you want more sales and clients for your business? Do you want to learn the most important areas of leverage within digital marketing? Do you want to gain a very in-demand skill to excel in your career? If you answered yes to any of those questions, this is the book for you.

If you're selling in the 21st century using digital marketing is unavoidable.That's why you need to understand the timeless digital marketing strategies laid out in this book, to be able to market and scale up any business.

This 50,000+ word book is the culmination of my more than 8 years working full-time in Digital Marketing, having collectively handled marketing budgets of over 2 million dollars focusing on performance data-driven marketing. In this book, I outline the timeless principles that have led to my success in this field, along with practical step by step instructions on how to go about implementing your digital marketing strategy to get more sales, more clients and more business.

📈 10 Actionable Chapters 🚀
Why Digital Marketing?

Complete Channel Overview

Setting the Foundation

How to NOT Waste Money

Getting Immediate Results

Getting Free Results

Measuring Results

What Do You Do if it's Working?

What Do You Do if it's Not Working?

Strategies for Growth
About The Author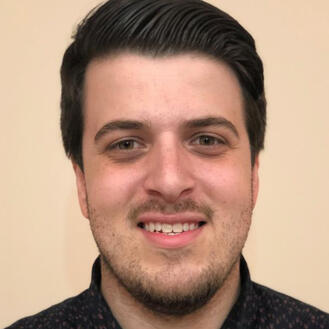 Ahmad Abugosh
Hi, my name is Ahmad and I'm the Director of Marketing and Learning Programs at AstroLabs. I've been working in Digital Marketing for the last 7 years, and my experience includes working in eCommerce (working at Namshi.com, the largest fashion retailer in the Middle East), and at a digital agency (RBBi, the first UX & Performance Agency in Dubai). For the last 5 years I've been working at AstroLabs, where I have trained more than 500 people at our in-person digital marketing course. This book is the culmination of all of my working experience, with the sole goal of helping you to get better at Digital Marketing!
---
Full Overview of What's Covered
| Chapter | Topics |
| --- | --- |
| Chapter 1 Why Digital Marketing? | Traditional Marketing, Push Marketing, Pull Marketing, Long Term Marketing, Retention & Loyalty, Intro to Digital / Online Marketing |
| Chapter 2 The Digital Channels | How digital channels work together, GDN, Paid Social Media & Other Display Ads, Programmatic ads, Native Ads, Influencer marketing, Affiliate marketing, Pull Marketing: Google Search Ads, Long Term Marketing, Organic Traffic (SEO) & Organic Social Media, Email Marketing, Messaging Platforms, Remarketing, Audience Targeting |
| Chapter 3 Setting your foundations | Tracking Traffic, Tracking Conversions, Awareness Goals, Performance Goals, B2B versus B2C marketing, Measuring What Counts |
| Chapter 4 How to NOT waste money! | What to do if you have a budget, What to do if you don't have a budget, Cost Revenue Ratio (ROI spending), CPA - Transaction approach, CAC / CLV - Customer approach, Figuring out your spend versus time equilibrium |
| Chapter 5 Getting Immediate Results | Testing Campaigns, Targeting, Starting with a Niche, Optimizing your persona, How to reach anybody, Contextual versus Behavior targeting, Getting results from your campaigns |
| Chapter 6 Getting Free Traffic | Long Term Marketing Strategy,, Inbound, Content Marketing, Search Engine Optimization (SEO), Real Value with Social Media, Focusing on the Long Tail, Answering People's Questions, The Power of Your Email List, Drip Campaigns & Lead Magnets |
| Chapter 7 Measuring results | Seeing if it worked, The Digital Ad Funnel, Optimizing for Performance Versus Awareness, Conversion rate per Channel & Campaign, CPA (Cost per Acquisition) per Channel & Campaign, Budget Plateauing & Optimizing for Revenue, Margins & Profit |
| Chapter 8 What do you do if it's working? | Bringing down your CPA, Playing with your Levers, Audience, Targeting & Creative Optimization, Making Your Budget Last, Concave Profitability, Growth versus Profitability |
| Chapter 9: What do you do if it's not working? | Spending Too Much Without Results, Not Growing Fast Enough, Calculating your Minimum Threshold, Softening the Conversion, A/B Testing Bids, Budgets & Landing Pages, Using Influence in Your Digital Campaigns |
| Chapter 10: Strategies for Growth | Long Term Customer Growth, The 20% Principle, Seeing What Sticks, The Long Tail Approach, Constant Optimization, Moving Between Channels |
| Bonus | Step by Step Action Plan, Glossary of Terms, Appendix of Tools |
Ready to transform your digital marketing strategy?
Get Timeless Digital Marketing
Available in physical and ebook editions (PDF, epub and mobi formats)